Lascia che lo spirito della savana prenda il sopravvento controllo della tua squadra per ottenere i risultati desiderati in futuro.
Un viaggio incentive è un bonus non monetario che può incoraggiare i dipendenti a raggiungere gli obiettivi desiderati (a volte le aziende scelgono di includere in questi viaggi anche le famiglie dei propri dipendenti). Le aziende utilizzano i viaggi incentive per motivare i propri dipendenti a raggiungere o addirittura superare gli obiettivi aziendali. Questo tipo di viaggi promuove la perseveranza e la motivazione a realizzare progetti e porta numerosi vantaggi a un'azienda, in quanto sono momenti perfetti per rafforzare la formazione e lo spirito di squadra o premiarli per i loro risultati durante l'anno, migliorando la coesione tra i reparti e promuovendo le vendite.
Questi tipi di viaggi giocano sempre più un ruolo chiave nella felicità dei dipendenti di un'azienda, non solo rafforzano i legami di amicizia, ma consentono anche ai dipendenti di superare i propri obiettivi, garantendo così il successo dell'azienda e un ambiente sano per tutti.
La Tanzania è la destinazione perfetta per raggiungere questo obiettivo.
La nostra pianificazione è completamente personalizzabile. Immagina l'intera squadra insieme all'ora di cena a parlare del loro Safari e delle incredibili esperienze che offre un safari.
Immagina l'intero team riunito per una cena di gala sulla paradisiaca isola di Zanzibar, dopo essersi goduto un Safari indimenticabile e essersi tuffato nelle nostre acque turchesi… questi sono ricordi che i dipendenti conserveranno per sempre e il meglio di tutto… ce l'hanno fatta insieme rafforzando un fantastico spirito di squadra, garantendo un aumento delle prestazioni future per aumentare la produttività, le vendite, il morale e la lealtà.
Mettiti in contatto con noi oggi te stesso e inizia a preparare un viaggio indimenticabile per la tua squadra.

I nostri Viaggi Incentive sono perfetti per:

Costruisci un grande spirito di squadra, cultura e reputazione

Motivare i team per ottenere risultati migliori

Crea esperienze altamente personalizzate

Creare ricordi eterni

Attira i migliori artisti

Premia in modo univoco i risultati raggiunti dal tuo team
Deja que el Espíritu de la Sabana se haga cargo control de su equipo para obtener los resultados deseados en el futuro.
Un viaje de incentivo es un bono no monetario que puede alentar a los empleados a alcanzar las metas deseadas (a veces, las empresas también eligen incluir a las familias de sus empleados en estos viajes). Las empresas utilizan los viajes de incentivo para ayudar a motivar a sus empleados a alcanzar o incluso superar los objetivos de la empresa. Este tipo de viajes fomenta la constancia y motivación para la realización de proyectos y aporta numerosos beneficios a una empresa, ya que son momentos perfectos para reforzar la formación y el espíritu de equipo o premiar los logros obtenidos a lo largo del año, mejorando la cohesión entre departamentos y fomentando las ventas.
Este tipo de viajes juegan cada vez más un papel clave en la felicidad de los empleados de una empresa, no solo fortalecen los lazos de amistad, sino que permiten a los empleados superar sus metas, asegurando así el éxito de la empresa y un ambiente sano para todos.
Tanzania es el destino perfecto para lograrlo.
Nuestra planificación es totalmente personalizable. Imagina a todo el equipo junto a la hora de la cena hablando sobre su Safari y las increíbles experiencias que ofrece un safari.
Imagina a todo el equipo reunido para una cena de gala en la paradisíaca isla de Zanzíbar, después de disfrutar de un Safari inolvidable y bucear en nuestras aguas turquesas… son recuerdos que los empleados guardarán para siempre y lo mejor de todo… lo lograron juntos reforzando un fantástico espíritu de equipo, asegurando un aumento en el desempeño futuro para aumentar la productividad, las ventas, la moral y la lealtad.
Póngase en contacto con nosotros hoy tú mismo y empieza a preparar un viaje inolvidable para tu equipo.

Nuestros Viajes de Incentivo son perfectos para:

Construir un gran espíritu de equipo, cultura y reputación

Motivar a los equipos para lograr mejores resultados

Crea experiencias altamente personalizadas

Crear recuerdos eternos

Atraer a los mejores

Recompense de forma única los resultados obtenidos por su equipo
I periodi migliori per viaggiare

I periodi migliori per viaggiare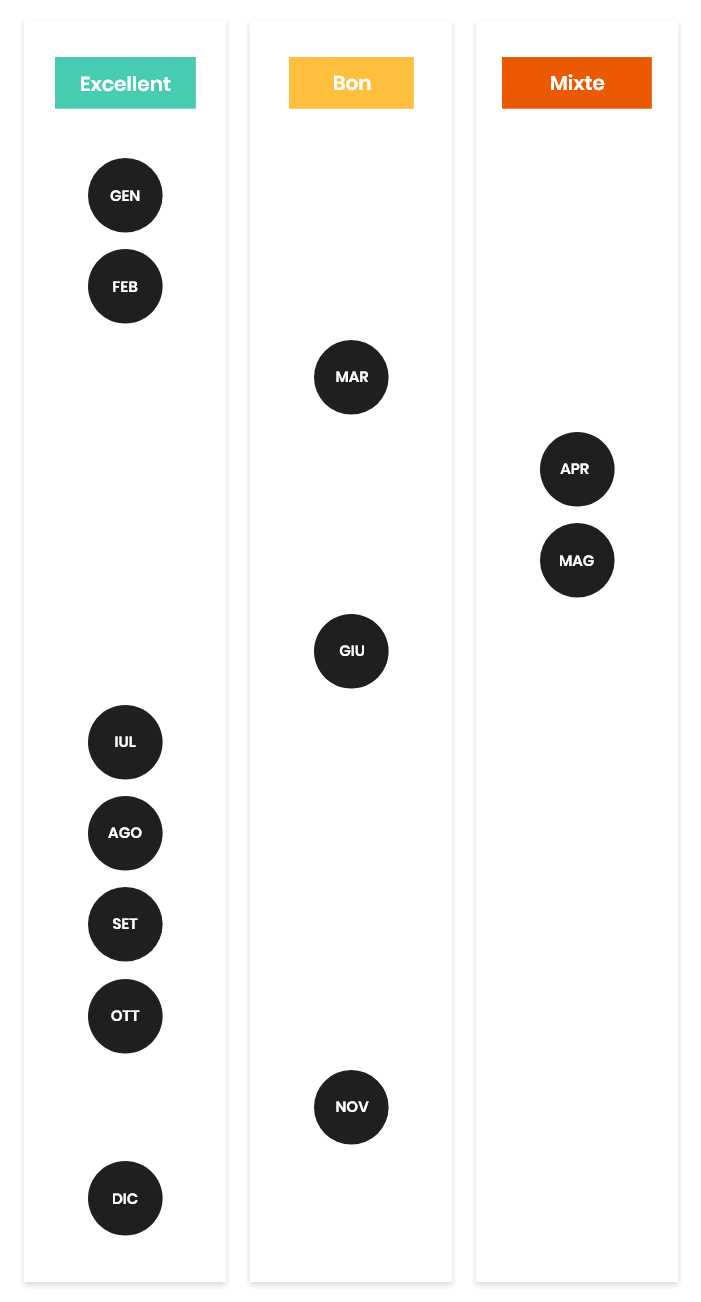 Pianifica con noi il miglior viaggio per il tuo team
Não acredite apenas na nossa palavra…
Verified
Equipa que se torna família numa viagem de uma vida! Foi a viagem da minha vida! Sensação indescritível e confesso que África ficou no meu coração. Empresa fantástica!!!! Guias que se tornaram família! Serviço fantástico, super disponíveis e divertidos! Aconselho vivamente a quem pretende fazer uma viagem destas. Asante sana!
Catia Rodrigues
2023-11-12
Verified
Tanzânia Safari Estivemos em arusha onde fizemos um Safari em Tarangire e em Ngorongoro com a Time for african adventures, e foram simplesmente excelentes! Os nossos guias Jackson e Isaac foram impecáveis! Fomos muito bem recebidos pelo Zacharia! De referir também que, o Rui esteve sempre disponível para responder e esclarecer todas as nossas dúvidas desde o momento em que entrámos em contacto com ele até ao fim da nossa estadia na Tanzânia! Asante sana!
Pedro Ameixa Rocha
2023-11-12
Verified
Hospitalidade incrível Tudo fantástico! Os guias Jackson e Isac foram sempre prestáveis e deixaram-nos muito à vontade. Os safaris foram incríveis!
Verified
Sonho Realizado Desde o primeiro momento que entramos em contacto com o Rui que os nossos sonhos se tornaram realidade. O Safari, todo ele planeado, desenhado e criado com toda a atenção, carinho e dedicação. As mil e uma surpresas, a dedicação do nosso guia e condutor Jackson pela procura de todos os animais, paisagens, fotos e momentos únicos elevaram este Safari aos nossos sonhos. Seguidos de paisagens azuis turquesa e areia branca em Zanzibar com os nossos guias Hafizi e Nasri que procuraram sempre e deram-nos sempre o seu melhor e o melhor de Zanzibar. Sem dúvida foi melhor do que tudo o que podíamos ter sonhado. Obrigado Rui e obrigado a todos da Time For African Adventures por nos terem marcado para a vida.
Curiosity13617126366
2023-11-03
Verified
Perfect Safari! The hard task to make this dream come true was only possible due my Dear Super Guide Denis Sedrick. He was a super nice guy, and since the first second we had that feeling. He received us with a huge smile and kindness, giving us the necessary "Hakuna Matata" to be relaxed after the long travel. This reception allow us to start with the proper mood to make the dream come true. After this perfect introdution, Denis guided us to the first visit, throuth Kilimanjaro experience, with his kind way, he understood how tired we were, and he kindly lead all the communications with the guide of the Kilimanjaro tour. Here we saw a beatifull waterfall and we learn the typicall way to make caowa. After we experienced the real deal Safari. Here we saw how experient Denis is. He made us feel the wildlife of the jungle and savana, from Tarangire, to Mayanara, to Norongoro, to Seringheti and Crater of Norongoro. The eagle's eyes of Denis lead us to see the big 5 in the first day of 2 in Seringheti. He makes it look easy. This long journey was always done with super professional explanations. One feels like a BBC Wildlife documentary. All this amazing Safari was always with a super smile from Denis since the 1st second until the last second. Even when we were super tired. So Denis is the perfect guide to lead and accomplish your Safari dream!!! "You Will Have Your Own Story To Tell".
Verified
Amazing safari experience! Our experience with Time for African Adventures was really great. They adjusted our trip according to what we wanted, making our dream trip a reality. Arriving at Tanzania, we met Denis Sedrick, our guide throughout the safari. He was very enthusiastic and took us on an incredible safari journey, answering all our doubts, all our questions about the parks, the animals, the Tanzanian culture. Waiting for us every morning with the same good energy and stopping to see the animals whenever we asked. We really appreciate his dedication and spent memorable moments with him. Thank you Denis. The safari was really the best experience, we saw the big five, we learned so many things, we are passionate about all the animals (lions, leopards, zebras, giraffes, elephants...) and we already know a few words in Swahili. I recommend Time for African Adventures if you want to experience an incredible safari adventure.
Verified
Amazing Safaris Denis was amazing. Always smiling and laughing. Stop a lot of Times to explain our doubts about safaris, animals, the great migration, sharing his books sometimes for more imagens. It really was amazing being guided by Denis. In the end i think that he was part of the group and Will BE missed. Thank you so much Denis!!!
Cláudia Martins
2023-11-03
Verified
Incredible experience with the best! The safari experience exceeded our very high expectations, it was just amazing. We saw the big 5, among other incredible animals in their natural habitat. We were able to see very closely to our car lions, elephants, zebras, and buffalos - a real life experience. Denis was our guide and we couldn't ask for a better one! His happiness, knowledge, and patience were crucial to make every day a special adventure. He explained us the animals behaviors, clarified our doubts, showed examples and curiosities in books. And he stopped the jeep all the endless times we asked him - thank you again Denis, hope you see this message. In summary, incredible days (and nights in Serengeti) and I highly recommend Times for African Adventures for a safari adventure!
Verified
Great safari experience The experience of doing a 5-days Safari with a guide was amazing. Denis Sedrick was a really helpful person, special for me that have reduced mobility. He always helped me with every difficulty, which included sometimes to lift me to the Jeep. He is a really nice guy, and as a guide he always tried to meet our expectations regarding animals to see. He was tireless 🙂 I definitely recommend doing a Safari with Time for African experience!
Verified
Zanzibar - A viagem Correu tudo bem. O Rui é extremamente prestável. O Issa foi muito amigável e competente. Recomendamos os serviços desta empresa.